Maybe just a Guitar Soloist?
Angel Santiago is fun, outgoing and super talented. We're proud to have him as one of our main Event Hosts as well as our exclusive acoustic artist. With years of experience in the entertainment industry, Angel has a unique advantage when it comes to performing – and it shows with every wedding he rocks.
Bio
After high school, he signed a record contract as the singer of alt-rock act "Days Like These" and spent 5 years traveling the country, touring and performing at different venues including, the Trocadero, BB&T Pavilion (Formerly the E-center in Camden), the Knitting factory in NY and many others. During that span he recorded two full length albums that were sold world-wide: Charity Burns Green (2003) and Inventure (2005). The group went on hiatus in late 2006. He spent the next couple of years pursuing his degree in teaching and performing in cover acts Static Addiction and recently with the entertainment act Fame and Fortune. Within Fame and Fortune, he played rhythm guitar and sang male lead vocals. They traveled and performed throughout the mid-atlantic states with an extensive top 40 repertoire in front of crowds at Xfinity Live!, the Wells Fargo Center, Seacrets Jamaica, and many other high volume rooms.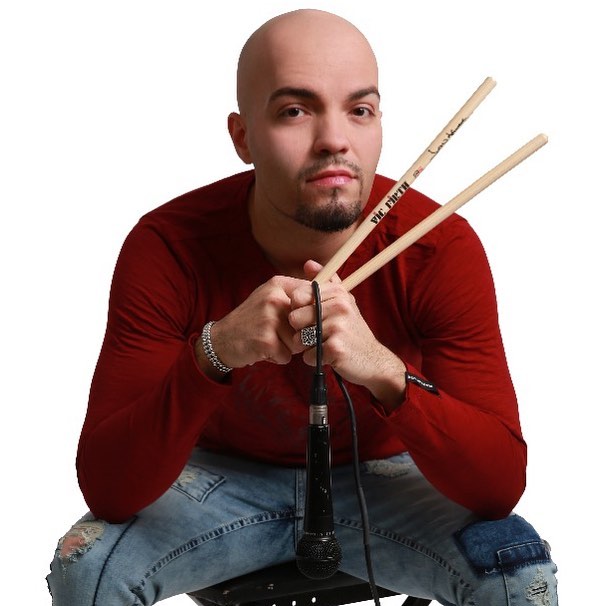 Maybe just a Percussionist?
Jotan Afanador played with the bachata music group, Aventura. In 2006, Jotan played with this band before one million fans, the group's largest crowd yet. Aventura is, without a doubt, the most acclaimed Sony Music Latin boy band today. They are Latin Grammy winners as well as Billboard record breakers. Such is their popularity, that Aventura also broke the record for most sold out concerts in 2008. They are, moreover, the most heard band on Spanish radio stations in the U.S. and Latin America. Afanador has toured and recorded on the most recent Aventura albums called K.O.B Live, Sold Out at Madison Square Garden- Kings of Bachata, and their 2009 album, The Last. In 2010, Jotan played with Aventura 4 sold out concerts at the famous Madison Square Garden in NYC and with special guests New York Yankee, Bearnie Williams, and Acon . He also performed a solo for Lady Gaga, and recorded for superstar Jennifer Lopez. During Aventura's 2010's U.S tour, Jotan performed live at the George Lopez tonight show in Burbank, California, Warner Brothers Studios.
Jotan Afanador is by all means an international artist, not only because of the diversity of his musical background and expertise, but also due to his linguistic abilities. Being bilingual with English and Spanish and also being able to speak some Portuguese has helped him expand his career at the international level. He has toured extensively in Canada, Central and South America, the Netherlands, France, and England. The year 2009 marked a new beginning: "the year of birth and the year of promise" in Jotan Afanador's career. He is currently performing at local and national venues, touring in the U.S. and abroad, as well as doing studio work, clinics, and teaching privately. Afanador' s main goals are taking his drum playing all over the world and to inspire and touch the lives of many, both drummers and non-drummers alike. Jotan Afanador is currently endorsed by Vic Firth, Sabian, Canopus, Beato, Drumometer, Future Percussion Concepts and Drum Dial.
Jotan is on tour right now with Romeo Santos until the end of April 2022.
Request a quote for your special day.